Try this keto Italian omelet recipe if you're tired of plain eggs. You can spice up your egg breakfasts pretty easily using our recipes.
Breakfast will always be my favorite meal, but eggs can get old FAST!
That's why I like to mix things up and try out lots of different breakfast recipes using eggs.
If you are tired of boring eggs for breakfast, check out our keto breakfast recipes for ideas to make eggs new again.
If you're sick of eggs, you can always take a break from them and add them back in when the thought of an egg doesn't make you feel sick.
When I first started the keto diet, I ate bacon and eggs for breakfast every day.
I even remember telling my husband that I could "eat bacon and eggs every day for the rest of my life and never get tired of it."
Flash forward to a month later, and eggs made me want to gag. I'm not even kidding!
Thankfully after about a two-month break from all things eggs, I am in love with them again, and this time I want to keep it that way.
With that in mind, today I am sharing this yummy recipe:
Keto Italian Omelette Recipe:
Yield: 2 servings
Keto Italian Omelet Recipe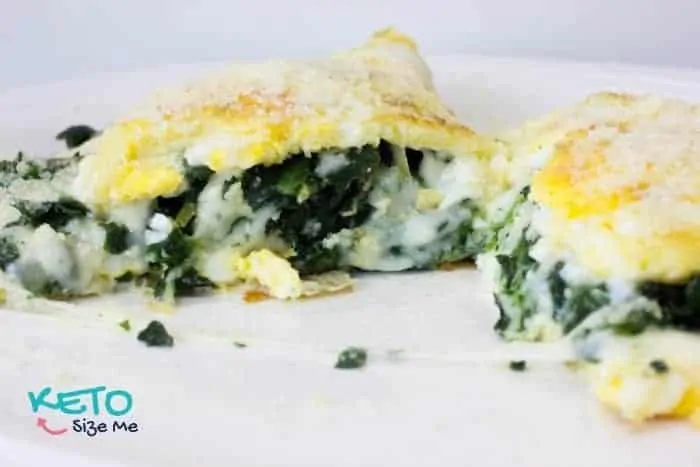 Classic yet simple Italian omelet recipe. Eggs for breakfast every morning can get boring. Make sure you add flavor to your egg dishes by using spices, cheeses, and veggies. Not only do these omelets taste great, but they are also good for you!
Ingredients
3 Large Eggs
2 oz Frozen Chopped Spinach
1/2 Cup Shredded Mozzarella Cheese
1 tsp Olive Oil
1 Tbsp Heavy Cream
2 Tbsp Grated Parmesan Cheese
Instructions
Crack eggs in a small bowl and add heavy cream. Mix well
Heat oil in a pan over low and add eggs
While eggs are cooking heat spinach in the microwave (cook through)
When eggs are cooked to your liking add spinach and mozzarella and close and flip your omlette
Remove from pan and plate. Top with parmesan cheese
Nutrition Information:
Yield:
2
Serving Size:
1
Amount Per Serving:
Calories:

246
Total Fat:

18g
Saturated Fat:

8g
Trans Fat:

0g
Unsaturated Fat:

9g
Cholesterol:

306mg
Sodium:

365mg
Carbohydrates:

4g
Net Carbohydrates:

3g
Fiber:

1g
Sugar:

1g
Protein:

17g
Always use a kitchen scale to measure your food.
The only way you can keep track of what you eat is by knowing exactly how much you eat.
Once you meet your goals, this isn't as important, but for now, measure, measure, measure!
I always prep my omelet ingredients before I start cooking my egg so I don't burn eggs.
Doesn't this look divine? Yummy!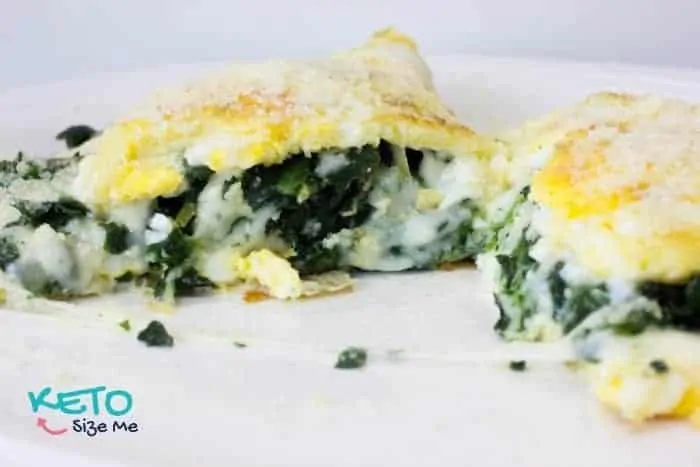 Nutrition Information for Keto Italian Omelet:
This is for 1 serving
Calories: 374
Total Fat: 26g
Cholesterol: 75mg
Sodium: 1003mg
Potassium: 814mg
Carbohydrates: 5g Dietary Fiber = 1g Net Carbs= 4g
Dietary Fiber 1g
Sugars: 0g
Protein: 32g