22 Fabulous Keto Pumpkin Recipes. Yep, that's how it started but that's not how it ends. I couldn't help but add more amazing recipes to this post!
I LOVE Fall! By the end of Summer and I am usually so tired of being hot and sweaty that I just can't wait for Fall to arrive. The weather starts to cool off; the air is crisp and fresh and beautiful colors burst forth from the trees. My favorite thing about the beginning of Fall would have to be Keto Pumpkin Recipes! I love the savory and sweet tastes that pumpkin flavored dishes offer, and I have some go-to pumpkin recipes that you need to try!
These recipes come from some of my favorite low carb high-fat sites from around the internet. If you have never read the blogs below, you must go now! Okay, fine, you can stick around, but be sure to spend some time checking out all of their amazing recipes.
Keto Pumpkin Cheesecake ( 3 Net Carbs)
This pumpkin cheesecake recipe has been one of my families favorites for a few years now. We make this every holiday because even non-keto people enjoy its great taste.
Keto Pumpkin Pie Fat Bombs Recipe – 1 net carb per serving and all the cuteness you can stand! Have you ever used silicone baking molds for your fat bombs? If not, you should try it today. Cuter fat bombs just taste better! 😉
Keto Pumpkin Spice Mini Bundt Cakes – These little bundt cakes are delicious and pair perfectly with a Keto Pumpkin Starbucks latte! 3 net carbs!
Keto Pumpkin Spice Muffins You haven't tried delicious pumpkin muffins until you've tasted these! 3 net carbs!
Did someone say Keto Pumpkin Spice Mug Cake? Uh, yeah, I did and OMG guys, it's to die for! 4 net carbs!
Cream Cheese Keto Pumpkin Bread! Need I say more? 4 net carbs!
Best Of Pinterest Keto Pumpkin Recipes:
Keto Pumpkin Pie Spice Latte 2.1 Net Carbs (Ruled.Me)
Move over Starbucks! There's a new place to get lattes and that is in your own kitchen. Why pay for an overpriced sugared up drink when you can make a keto version at home?
Keto Pumpkin Spice Doughnuts 3 Net Carbs
These are so easy to make the kids can do it. Grab your donut pan and get to baking. You can also make your own keto pumpkin cream cheese frosting for these. Talk about delicious.
Pumpkin Pie Fat Bombs 2.4 Net Carbs (Healthful Pursuit)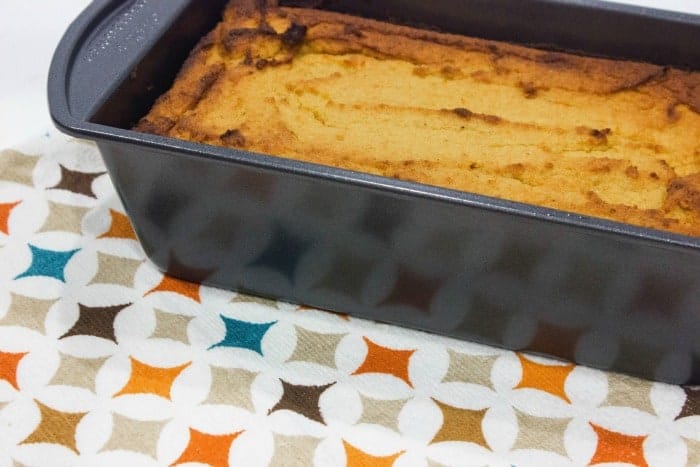 Easy Keto Pumpkin Bread – 5 Net Carbs
This recipe started out as a big fail but thankfully for my family and yours I was able to find a fix and bring pumpkin bread back in a major way.
Pumpkin Cheesecake Truffles 4.96 Net Carbs (All Day I Dream About Food)
Oh my yum! Don't these dark chocolate keto truffles look amazing? I don't know about you, but I'm getting hungry just looking at them. How are these keto?
Spiced Pumpkin Soup 7.3 Net Carbs (Ruled.Me)
I've given you so many sweet and delectable keto pumpkin recipes to feast on. It wouldn't be right not to include a savory recipe as well. This keto pumpkin soup looks incredible.
Keto Pumpkin Creme Brulee 1.5 Net Carbs
Creme Brulee, Creme Brulee, where are all of my creme brulee lovers? You must try this recipe and serve it at your next fancy dinner party. I promise, your guests will have no idea its keto!
Pumpkin Spice French Toast 6.8 Net Carbs (Ruled.Me)
French toast is my absolute favorite! I had no idea I would be enjoying keto french toast when I started this diet.
Pumpkin Bagels 2.6 Net Carbs (Beauty and The Foodie)
Keto pumpkin bagels are perfect because you can take them anywhere. Slapo a little cream cheese on these bad boys and you're ready to chow.
Pumpkin Cheesecake Mousse 2.7 Net Carbs (Sugar-Free Mom)
Pumpkin Chai Mug Cake 2 Net Carbs (I Breathe I'm Hungry)
Pumpkin Roll w/Coffee Cream 3.07 Net Carbs (All Day I Dream About Food)
Pumpkin Crepe Cake 4.25 Net Carbs (I Breathe I'm Hungry)
Pumpkin Cheesecake Pie 3 Net Carbs (I Breathe I'm Hungry)
Pumpkin Spice Hot Buttered Coffee 3 Net Carbs (Healthy Living How To)
Pumpkin Pie Chia Parfait 6 Net Carbs (Healthy Living How To)
Chilled Pumpkin Pie Pudding 6 Net Carbs (I Breathe I'm Hungry)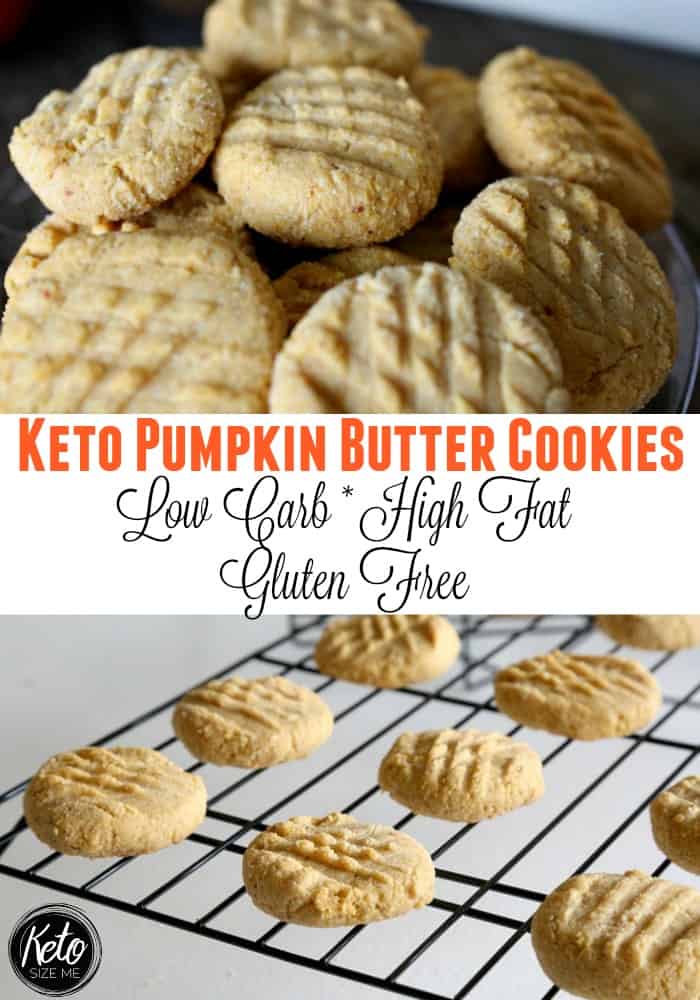 Keto Pumpkin Butter Cookies – 1 Net Carb
Pumpkin Pie Bars 3 Net Carbs (Worth Every Chew)
Pumpkin Scones 7 Net Carbs (All Day I Dream About Food)
Pumpkin & Orange Cheese Bread 5.6 Net Carbs (Keto Diet App)
If you try any of these Keto Pumpkin Recipes for yourself, please come back and let me know which ones were your favorites!
Bonus Recipe:
Keto Pumpkin Spice Cookie Dough: 1 Net Carb