If you didn't care for the pork rinds in our last recipe, this Keto Cheesy Taco Casserole Recipe is for you!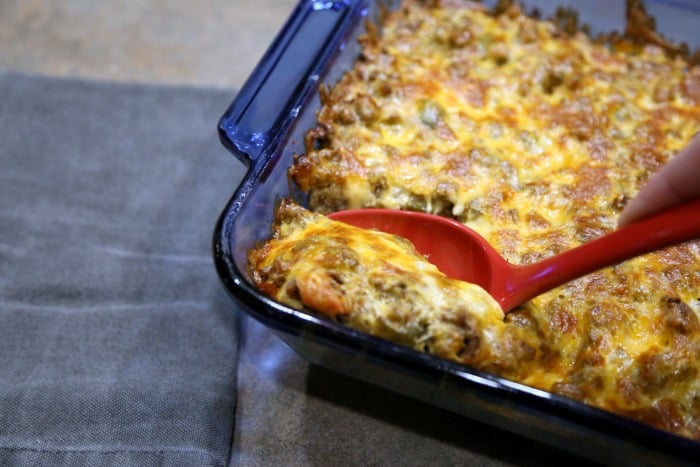 ~ This post contains affiliate links to help you find the products we use.
My husband has been doing a lot of the cooking lately since he will only be here for another month. It's been nice having a break, but I also haven't spent much time preparing recipes or blogging since he's taken over. Every once in a while he makes his recipe and asks me to document it. This is one of those recipes. I mentioned before that he never really cared for my Keto Taco Bake, so he decided to create his recipe sans pork rinds. I have to admit I was pretty impressed.